Social Token Mid-Year Report
Pocket-sized numbers edition of essay published in collab with
---
In 2021, the total market cap of key surpassed
$303m
, a
~500%
growth from 2020.
The amount of addresses holding social tokens grew by
~200%
from
6000
to now
19,000
is the most widely held social token, with over
3,955
holders. comes close with
3,856
holders followed by with
3,459
.
New Players. Three Main Ecosystem. Mainnet, Rally, Bitclout.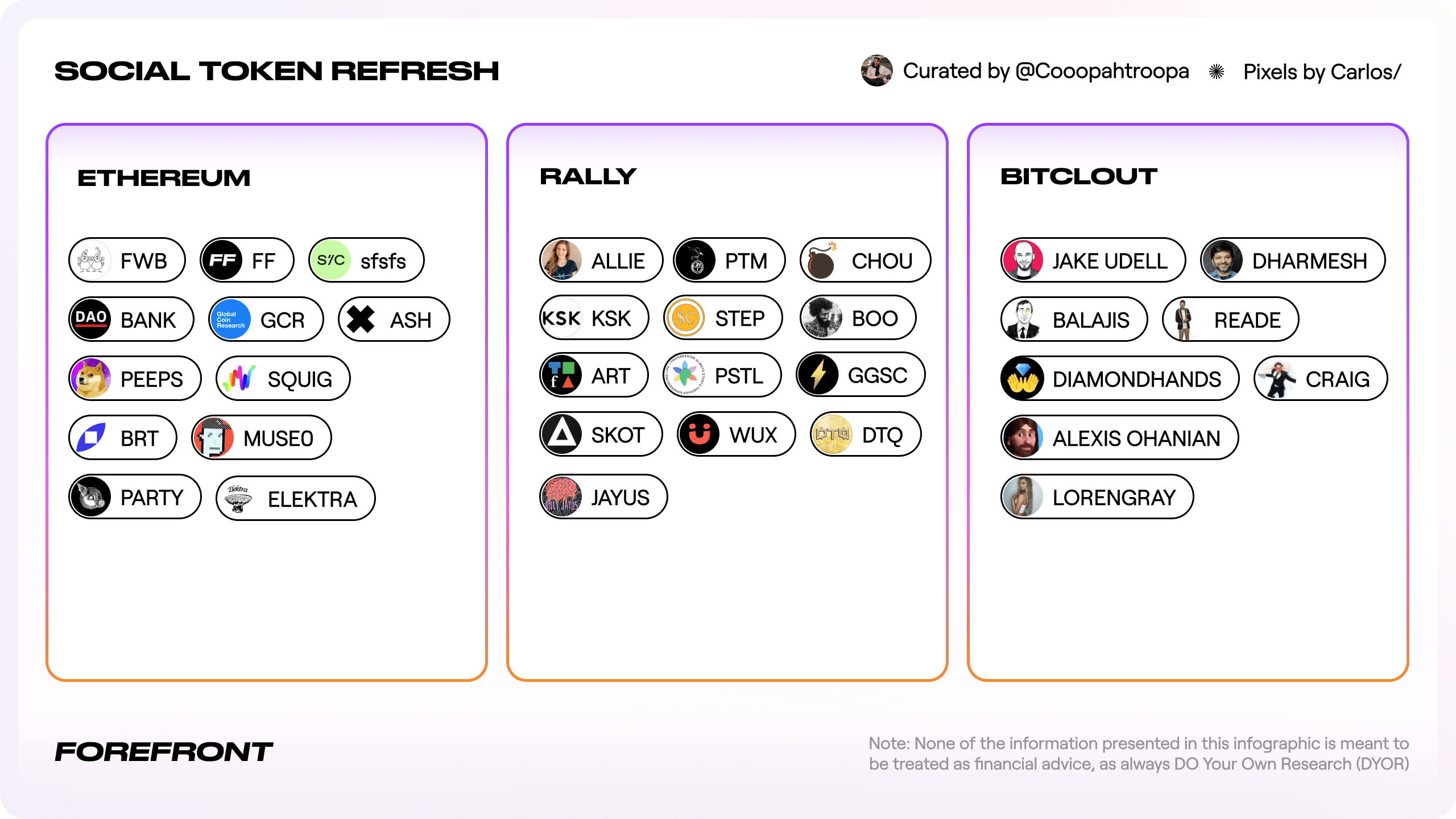 This year alone has helped more than
280
communities and creators launch a social token.
backed creator coins are starting to show the first sign of mainstream crossover thanks to influential creators with established audiences via Twitch, TikTok, Spotify and Instagram.
Three key themes to recap 2021 in social token
Seasons
Via Friends with Benefits, Forefront, Gitcoin and Bankless DAO.
March Hack
- a social token issuer - was hacked. One rogue actor sold
~$5.7m
tokens on the open market across communities like FWB, WHALE, and JULIEN.
Raises
Social token projects secured years of runway to build the infrastructure for a community owned future. Notable raises included Forefront, FWB, Coinvise, Rally, Bitclout and Seed Club.
Check out FF Learn for more on
---
NFTs blew up in 2021. Like literally!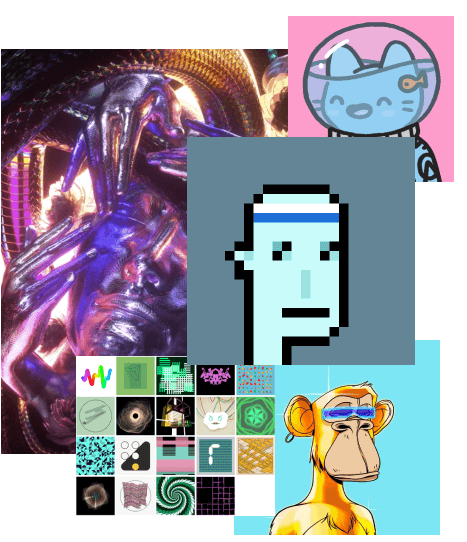 NFT sales is 2021 increased by
30,000%
, from
$94.8m
in 2020 to
$13 billion
in 2021.
Profile Picture NFTs (aka PFPs) and generative art are to blame. Notable mentions , , and many others.
is the go to marketplace. The platform is on track to surpass
$27.5 billion
in volume for 2021.
Decentralized players in the space like and soon to launch by Sushi are the ones to watch.
Horonable Mentions.
The Game Changers.
The flipped the script on NFTs.
pioneered the new play-to-earn craze.
, digital publishing meets community meets NFTs meets Public Goods.
---
What's Next
DAO Servicing
Legal Structures
Governance Frameworks
Treasury Diversification
IRL Vibes
Lots of GM(s)
For more in depth details on the projects, tools and professionals driving the social token space forward,
...also
Disclaimer: We recognize that this report is not fully inclusive of all social projects in the space. The authors of this report are associated with many of the projects mentioned in this recap and have done their best to remain unbiased. None of the information presented in this report is meant to be treated as financial advice and we recommend that all readers do their own research. Data by FF Social Token Analytics, Coingecko.